Printer-friendly version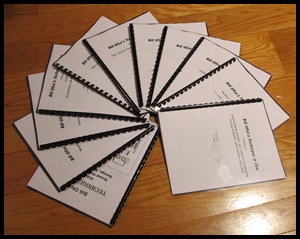 Volume 1: Concussion Sound: All About Aluminum, Flash Powder, and Aerial Salutes
Volume 2: Design and Quick Assembly of 3, 4, and 5-Inch Plastic Ball Shells
Volume 3: Design and Assembly of 6-Inch American Crown Chrysanthemum Plastic Ball Shell
Volume 4: The Condensed Fireworks Chemicals Reference Manual
Volume 5: Mastering Cut Stars the Easy Way, Complete with Forumulas
Volume 6: The 4-Inch Color, Whistle, and Report Aerial Shell
Volume 7: The 4-Inch Golden Column Comet
Volume 8: Ignition: Materials, Problem, and Solutions
Volume 9: Shell Garnishments:Rising Tails and Whistling Tracers
Volume 10: Working Safely with Chlorates, Potassium and Barium Chlorates
Volume 11: Grand Finale Technique: Design, Set-Up, and Safety
Price: $220
Often Priced at $30 for each manual, or over $300 for the complete set, if/when they can be found.
This is what Harry says about Bill and these Manuals:
"Bill Ofca, a long-time professional fireworks maker and shooter, has written this excellent series focusing on the craft of fireworks making. Several things set this series apart from other fireworks literature. First, Bill was a professional fireworks company owner for many years. His years of hands-on experience means that each book consists of tried and tested methods that are well illustrated and provided in clear, understandable detail. Second, these books provide a thoroughness, and depth of detail that is lacking in most other fireworks projects books. Third, and most importantly, Bill continually stresses safety and provides industry-accepted, safe ways to construct fireworks. If you are serious about making fireworks, the Technique in Fire series will make an invaluable addition to your store of information. All volumes are 8-1/2 x 11 inches with lay-flat plastic bindings."
Image: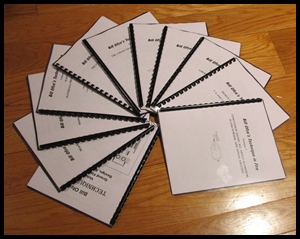 Dimensions:
12 in × 12 in × 6 in